Hello! Happy Summer!
It's the end of July, which means…
1) Going outside in Austin in the afternoon = recreating the end of Raiders of the Lost Ark.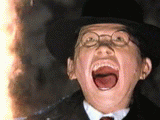 2) The start of the new school year is close enough that it can no longer be ignored, so I'm desperately trying to finish all the books I've started this summer.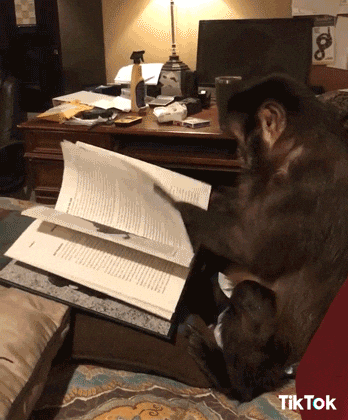 3) It's time for some summer updates.
*
New Publications!
This summer, my work appeared in two new publications. You can read my humorous poem "Conquest or Coincidence" in this year's issue of Best Austin Poetry, available at Lulu for only $1.75 + shipping. My poem, which is about the time my very fat childhood cat caught a mouse, is in good company with several poems from the talented and entertaining Diana Conces and many other gifted Texas poets.
Also, I'm happy to report that my creepy flash fiction story "Window," which was published at Havok in May, was selected for their season one anthology, Rebirth. Print and Kindle versions are both available on Amazon. The forty-eight very short stories in the collection range from scary and suspenseful to hilarious and thought-provoking. I recommend "The Devil Went Down to Costco" by Stephanie Scissom to make you laugh, "Words" by Katherine Vinson to make you think, and "If These Walls Could Talk" by J.L. Knight to give you shivers.
New Shopping Opportunities!
This summer, I updated the Shop page of my blog, added new items to my Etsy store, and created a Teachers Pay Teachers page. Check them out and see if there's something there with your name on it. (Psst! Want a super-secret coupon? From now until September 1, use the code JULYBLOG at my Etsy shop to get 15% off your purchase!)
New Cat!
Back in the fall, we quickly went from being a four-pet family to a two-pet family when my two cats, Gink and Toby, passed away within three weeks of each other. Toby was eighteen and Gink, who had been my familiar since he was a kitten, was almost twenty years old. Suffice to say, their passing left a deep chasm in my heart and my home. We still have our dog, Uno, and our other twenty-year-old cat, Gabby, and I love them both SO much, but I missed my boys. So, in May, hubby and I adopted an eighteen-year-old cat with a thyroid condition.
Everyone, meet Sneakers.
Somehow, this sweet, handsome, friendly, charismatic little guy spent TWELVE YEARS in a shelter in Pennsylvania. I still don't understand how he went so long without finding his forever home, but I'm so glad his journey led him to us. (You can read more about his adoption story in this interview with Austin Pets Alive.)
Sneakers is more like a big kitten than a senior cat. He talks in his sleep and snores and plays with toys and gets the zoomies around 11pm. He eats like a pig (both in volume and manners) and tries to stick his paws in whatever we're eating as well, whether it's cereal or salad. He follows Gabby around the house singing to her (unfortunately, she is deaf and therefore immune to his siren call) and plays bongos on the dog's ribs when he walks by too close. Sneakers is such a character, and we're so happy to be his family.
Also, I'd just like to say that I never intended to adopt an older cat. All the elderly cats we've had in the past have been homegrown. In fact, I'd been hoping to get a kitten in the next year or so. But after adopting Sneakers, I have to say… old cats are awesome. Consider giving one a chance. Check out the available senior kitties at Austin Pets Alive or visit your city's local shelter.
***
Well, that's what's new with me this summer. Writing, reading, weird trinkets, cats… the usual, really. What's new with you?